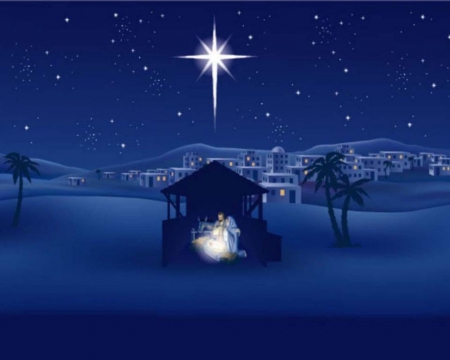 Philippians 4:4-9 says "4 Rejoice in the Lord always. I will say it again: Rejoice! 5 Let your gentleness be evident to all. The Lord is near. 6 Do not be anxious about anything, but in every situation, by prayer and petition, with thanksgiving, present your requests to God. 7 And the peace of God, which transcends all understanding, will guard your hearts and your minds in Christ Jesus.
8 Finally, brothers and sisters, whatever is true, whatever is noble, whatever is right, whatever is pure, whatever is lovely, whatever is admirable—if anything is excellent or praiseworthy—think about such things. 9 Whatever you have learned or received or heard from me, or seen in me—put it into practice. And the God of peace will be with you."
This is one of my all-time favorite Bible passages because it's a very reassuring message in a broken, beaten, scarred world. But as I read it for this writing, at first glance, I was wondering how I would connect it to Advent. Thanks to the magic of Google, I was quickly directed to the message of peace in these six verses and the connection to the second candle of the advent wreath, which is also the peace candle. Sometimes I guess I just need God to work through Google to help me make connections.
But it all makes sense. In Isaiah 9:6, we read that the One to come will be called "Wonderful Counselor, Mighty God, Everlasting Father, Prince of Peace." And when angels appeared to shepherds in the fields, they proclaimed "Glory to God in the highest heaven, and on earth peace to those on whom his favor rests." If you just stop to think about that phrase "and on earth peace," literally, Peace was born and lain in a manger as those angels were making their big announcement.
As I read more about it, I found that peace is mentioned over 400 times in the Bible. So many people read the Bible and hear stories about a God of vengeance. But in reality, He is a God of peace. And He proved his point by coming to Earth in the most humble of ways. The Jews were awaiting a "savior" that would come with vengeance and free the Holy Land from the reign of terror by the Romans, and finally eliminate all of the enemies of the Jews. But He did just the opposite. Instead, He sent just a regular looking man with no military force. No violence…well, ok, I guess there was that whole table flipping thing in the temple courtyard. But Jesus was also fully human after all. But that "regular man" had all the power necessary to fulfill His ministry and overcome death.
One final note on peace. My favorite part about Christmas Eve has always been that late night worship service, with all of the Christmas decorations providing most of the light in the sanctuary, and the singing of the closing hymn of Silent Night in the candle light. And the final words of the first verse say "sleep in heavenly peace." It is that final hymn by candlelight that I truly feel at peace with everything in the world, even if only for a few fleeting moments before I return to the waiting world and all of its craziness. I don't make New Year's resolutions, but maybe this year, I need to try to focus more on finding at least a small slice of peace in each day.